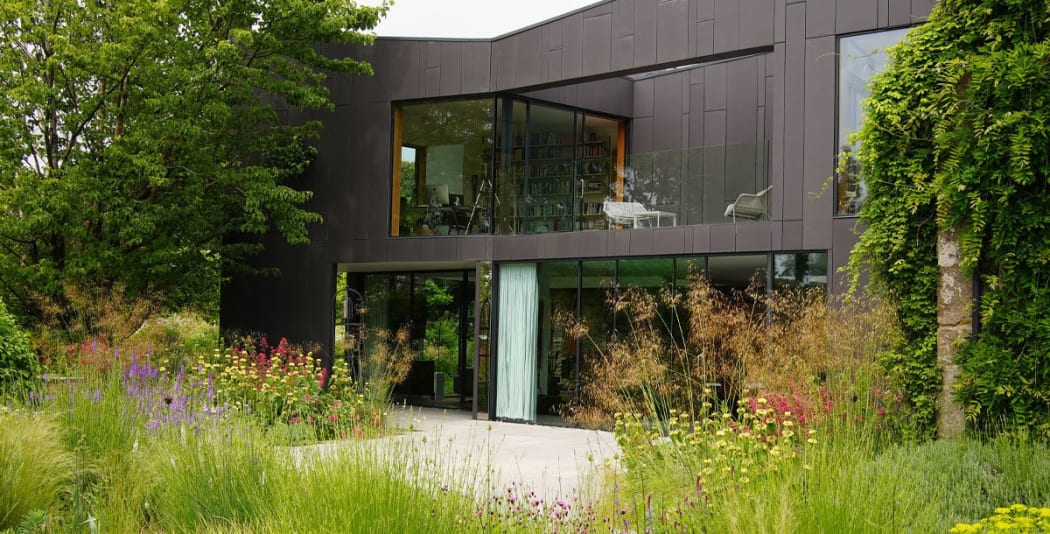 Copy from the Grand Designs website,
House on the Hill took more than 10 years, in what can only be described as a labour of love by client and architect working cohesively. The small 18th century farmhouse, located at the highest point of Gloucestershire, was transformed into a home and a gallery by Alison Brooks Architects.
The first phase of the four-phase project converted the original farmhouse, uniting three stores on side to create a lofty but intimate display room for the collection of Indian and African sculpture. The original stairs remain, linking a series of small rooms and culminating in a suspended landing. The extension, larger than the original house, is clad in deep brown fibre cement to recall the darkness of the nearby Forest of Dean, counterpointed by small flashes of highly polished stainless steel.
The project enhances an already lovely setting, with landscape treatment all around the house connecting it with the garden. Michelle complemented the 'precision and detail of the architecture', saying 'there are lots of things that shouldn't really work here, but they do'.